Hello everyone,
I'm happy to announce that my online courses are now also available on Skillshare!
As you may know, I have been creating online courses for quite some time and have accumulated quite a few courses on Udemy platform, where you can access all of them: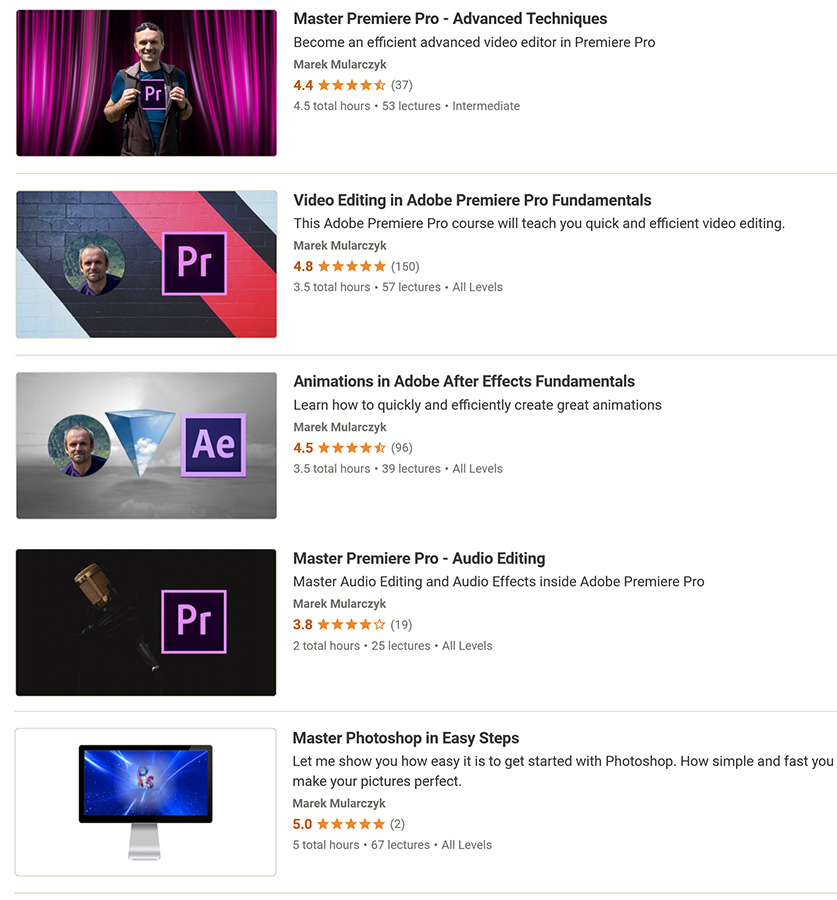 Now, came a time for expanding into another online learning platform – Skillshare.
It all starts with two courses for now. Here's the link:
Marek Mularczyk Premiere Pro & After Effects courses on Skillshare.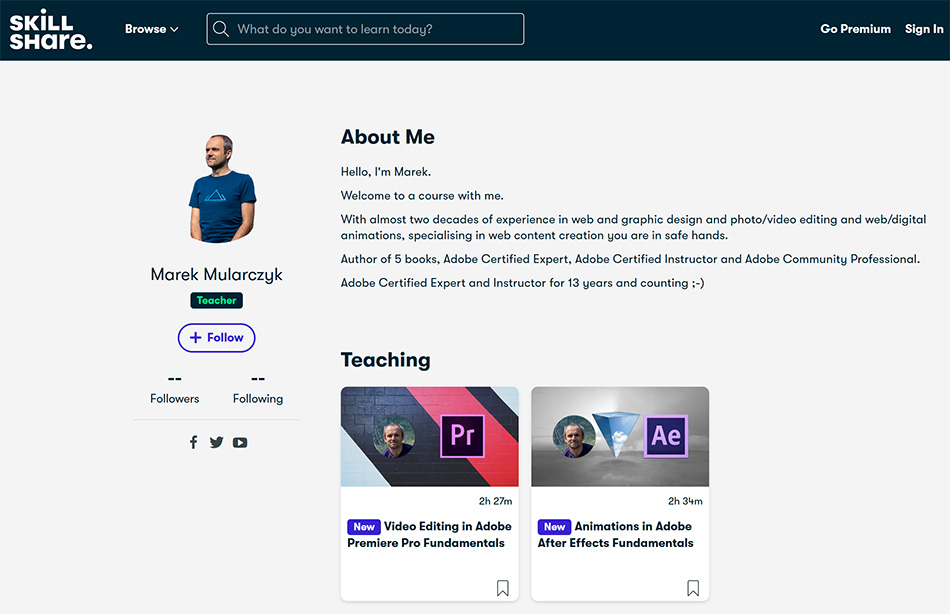 But more courses will follow.
So, if you're a Skillshare user, please support me by watching.
Yours,
Marek