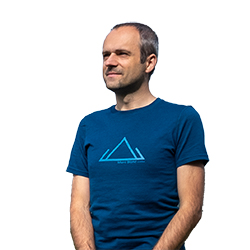 Marek Mularczyk is one of the UK's leading experts in Adobe Certified training.
He is an Adobe Certified Expert and Instructor and also an Adobe Certified Associate and Adobe Community Professional.
He delivers training across the UK in Adobe Photoshop, Lightroom, Premiere Pro, After Effects, Animate and Dreamweaver.
He is an established Adobe Certified Instructor training for numerous Training Centres across the UK. He has been delivering training for companies like Nissan, Grant Thornton, HS2, Birmingham University, Open University, just to name a few, as well as professional individuals.
He is also an author of numerous books:
– "TRANSFORM YOUR WORLD WITH ADOBE PHOTOSHOP CS6/CC",
– "Build Mobile Applications with Adobe Dreamweaver CS6 for starters"
– "Unleash the Power of Adobe Dreamweaver CS6"
– "Build websites that work with Adobe Dreamweaver CS5"
– "Linux for Newbies – become an Open-Source computer hero"
and video training DVDs:
– "THE COMPLETE PHOTOSHOP CC. The Fast Guide for Beginners"
– "Photoshop Lightroom TV"
– "Unleash the Power of Adobe Photoshop CS6″
– "Unleash the Power of Adobe Photoshop CS5"
– "Adobe Flash CS4 New Features"
Marek enjoys all aspects of the Adobe Creative Software to enhance his photography and videography.
Winner of numerous awards in his native Poland, Marek travels Europe in search of that perfect picture.