Brazilian photographer, Marcio Cabral, has officially received the Guiness World Record for the "World's Largest Underwater Panoramic Image".
The image in question is a 826.9MP image consisting of 28 photos shot from the same spot underwater. Quite an achievement to do this while diving underwater.
Here's image (image source: www.guinnessworldrecords.com):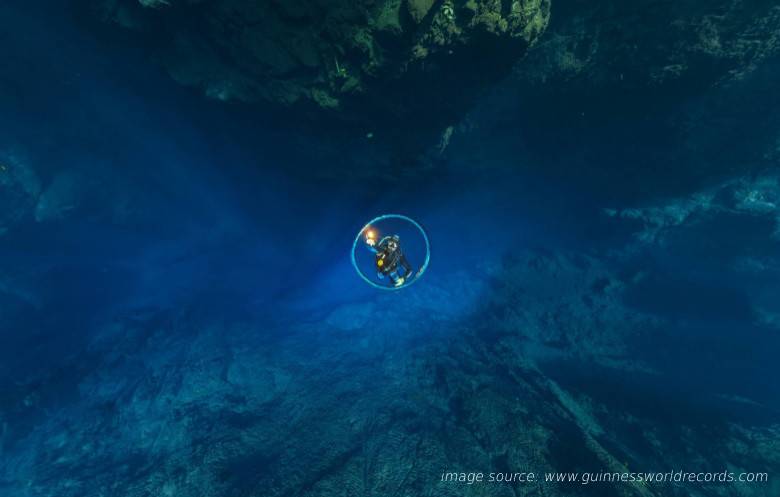 The photo above was actually shot two years ago – in August 2018 in Lagoa Misteriosa in Brazil.
Marci Cabral was using Canon EOS 5DS camera and 16-35mm lens inside a housing.
It took so long to aknowledge the image being the world's largest underwater image as there was no one official when the photos were taken. It takes time to gather evidence and have witness sign off.
Here's the link to the website, where you can see the whole image:
Largest underwater panoramic image – Guiness World Records.
Image by Marci Cabral, image source: www.guinnessworldrecords.com