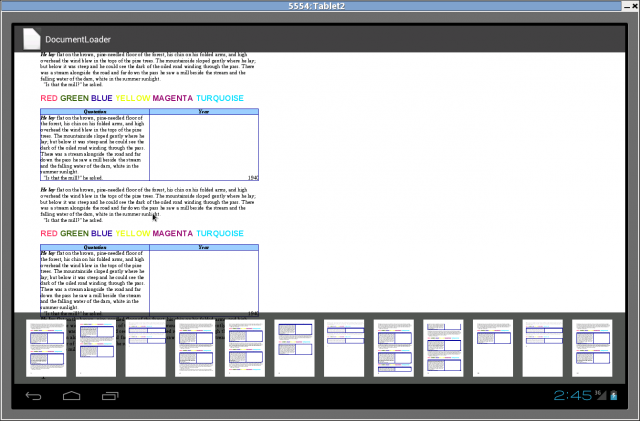 The developers behind the LibreOffice project are working on porting LibreOffice to Android tablets.
Android version will use a lot of the code from the desktop version of LibreOffice, but the developers are working on the interface that will have more of an Android look and feel.
We will still need to wait for a while for the final version of LibreOffice to appear on tablets, online sources mention end of 2012. I hope we will see it sooner, I have been using LibreOffice on my Linux laptop from the beginning (OpenOffice before that).
Even though, we will need to wait for LibreOffice on Android tablets, a document viewer based on the office suite's rendering engine is on the way. Ian Billet, a Google Summer of Code student, is building the Java-based document viewer with conventional Android user interface widgets.
You can find out more about the progress of the project on Michael Meeks' blog:
Have a lovely weekend and see you next week! 😉