Adobe have launched a new, redesigned Creative Cloud desktop app.
The new Creative Cloud desktop app offers now much more than before: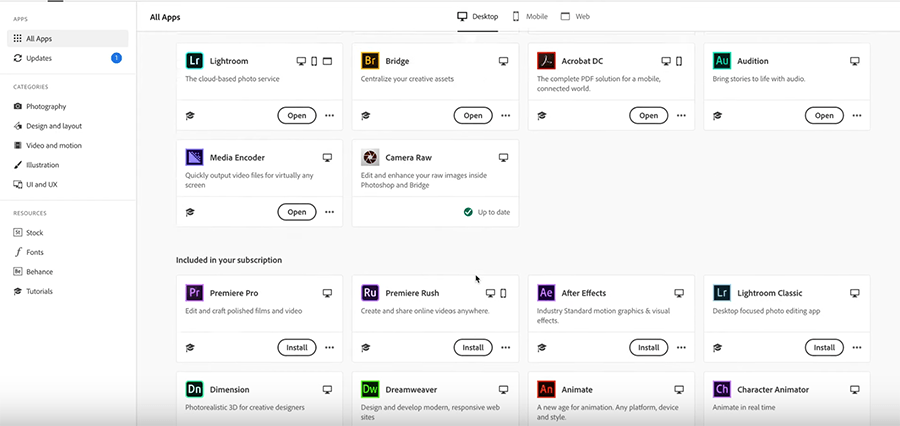 You can now easily access and install/update applications, manage your assets, share them, and more. New Creative Cloud desktop app also makes it easier to navigate through apps, both desktop and mobile.
Here's a video where Adobe show the new desktop app:
At the moment, the new desktop app is only available in France and Germany, with more countries to follow.
The new desktop app will replace the existing one.