Adobe have announced new versions of their Creative Cloud applications on Adobe MAX.
And new Premiere Pro is here as well.
Premier Pro has been updated, as Adobe recently teased, with Auto-Reframe – a feature that will allow you to reframe video from 16×9 horizontal to vertical. AI technology now build into Premiere will reposition/reframe the video.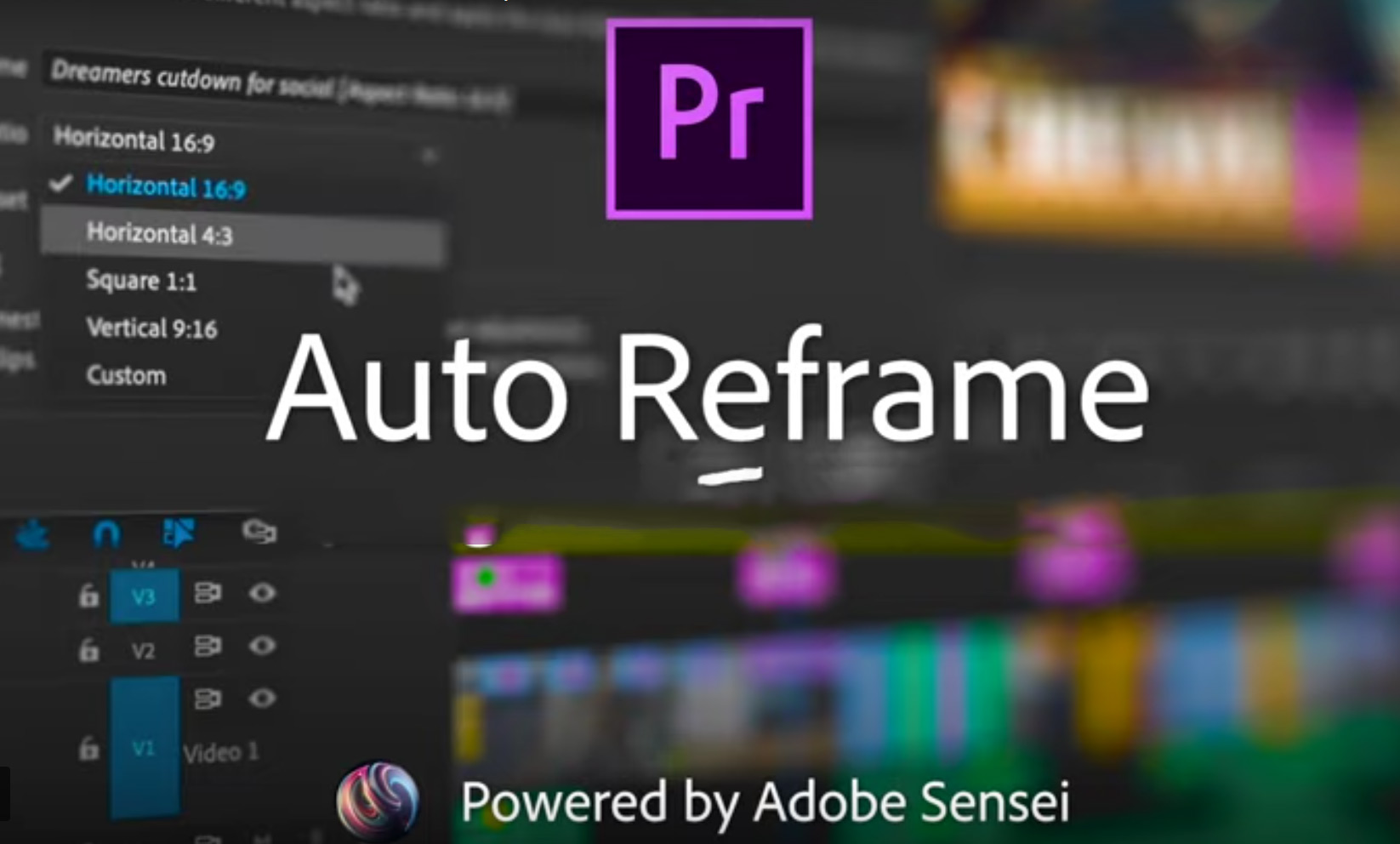 Adobe also updated Essential Graphics panel to make it easier to work with it. There's also some improvement when working with videos using H.265 and Apple ProRes.
Time Remapping also now has more flexibility when changing it, with up to 20,000 percent setting.