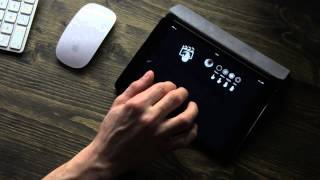 Gesture control for Adobe Photoshop Lightroom has arrived.
There is a new interesting add-on for Lightroom that was created by Timothy Armes, called The Touch.
The Touch is an add-on for Mac users (Mac only I'm afraid) that was designed to work with Lightroom (but also with Final Cut as can be seen in the video).
The Touch allows to develop images using simple and intuitive gestures for moving sliders using a trackpad or an iPad.
The Touch add-on is available for $20 and here's a video presenting it.