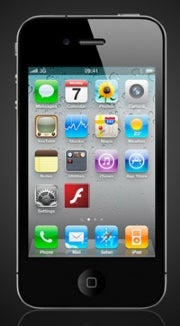 Adobe Flash technology is available for iOS devices (not from the AppStore though…). Thanks to a new application for jailbroken iPhones and iPads, you can now run Flash on these devices.
It comes from Comex, the man who developed browser-based JailbreakMe tool, and now he brings Frash to bring Flash to iPhones and iPads users!
Frash is in its very early stages, and works with iPhone 3G, 3GS and 4 as well as with the third-generation iPod Touch, and iPads.
To install Frash, you will also need to jailbreak your device, which can be done easily with the new Web browser-based JailbreakMe tool. Once you have installed Frash, you can start browsing through the Flash content on the web using your mobile safari.
As Frash is still in early phase, not all Flash content on the web will work, keep it in mind.
We all know about the Apple's relationship with Adobe's Flash technology on the iPhone. Apple refused to include the technology into its mobile devices, saying that it would cripple the experience and battery life. Some of the iPhone users were not happy with Steve Job's decision and started looking for ways to install Flash on their devices so this may be a very pleasant surprise! 🙂
As for jailbreaking, the procedure came into legality, when the U.S. Copyright Office ruled it as an exemption of the Digital Millennium Copyright Act (DMCA). However, Apple doesn't agree with jailbreaking, and says that the procedure will void the warranty of your iOS device, meaning no free repairs in case something goes wrong. To fix that, you can always use the Restore option in iTunes.
Here's a video on installing Flash on your idevice:
Enjoy! 🙂