British Museum announced making available access to their collection of digitised images, a total of 1.9 million and these images are now available for free.
British Museum's database of their online collection , totalling 1.9 million images is offered to everyone for free under Creative Commons BY-NC-SA 4.0 license. This means all these images are available for free for non-commercial use:

Here's a link to the license, image above from creative commons website.
Creative Commons BY-NC-SA 4.0 license.
According to the release from British Museum, all these images are available for free so that people could browse through all these images while in lockdown at home. This follows similiar release of images from other similiar institutions like Paris Musees, which I mentioned here recently.
Everyone can browse this entire collection of images and download them for free non-commercial use. All images were scanned in high resolution.
Here's British Museum's announcement on Twitter and the image showing fine detail of images: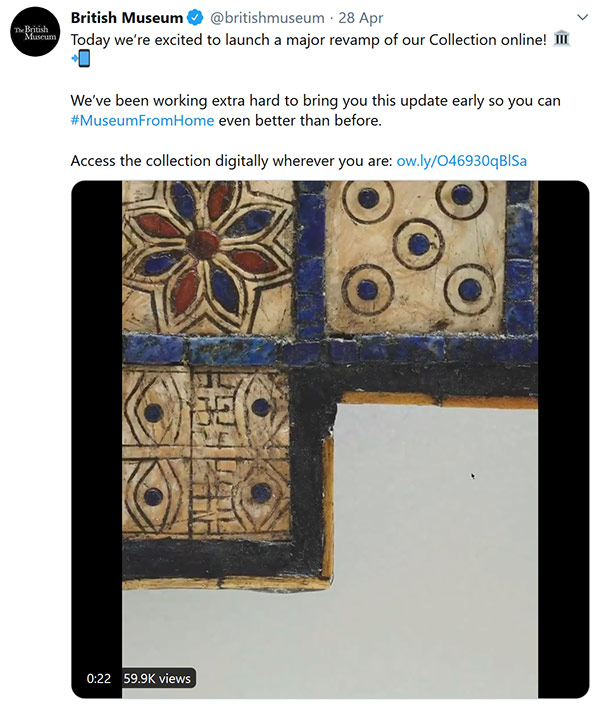 According to British Museum, they have digitised almost 4 and a half million objects, which makes this the biggest collection of its kind.
Collection covers everything, from images of objects from Roman Empire, to Greek and Egyptian objects, and many more.
You can access the British Museum collection here.