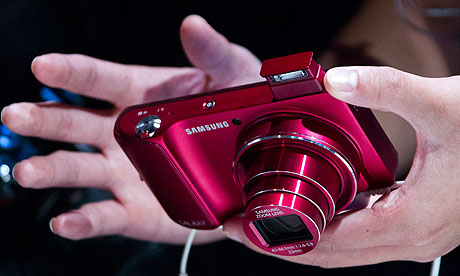 Samsung unveiled a new camera with full mobile connectivity. What?! Yes, you heard it right.
Samsung showed the camera in an event ahead of IFA in Berlin.
It runs a mobile OS and here are some of the specifications:
16.3 megapixels,
21x optical zoom,
rich and clear screen (308ppi, 4.77in),
connectivity – 3G and Wi-Fi or 4G and Wi-Fi,
1.4GHz quad-core processor,
8GB of storage plus a slot for micro SD cards,
Android Jelly Bean
ability to record video.
Here's what it looks like from the back:
From the back, it looks more like a camera with a really big screen (or some people suggest that it looks like a thick tablet). All the controls are menu driven through the back screen, as you can see there are no buttons except the shutter button.
Is it something that people will buy? Time will show.