Hello everyone,
Following on my recent video on new captions in Adobe Premiere Pro CC 2021, I thought I would share some more information about captions file formats so that you can make an informed decision which ones to use.
There are so many file formats for captions that it's difficult to chose the right one, right? So here are some of the most common formats for captions.
Captions File Formats
SRT (SubRip Video Subtitle Script) – the most popular captions/subtitles format
SCC (Sonic Scenarist Closed Caption) – another very popular format for captions/subtitles
MCC (MacCaption MCC 608/708) – MacCaption, TV caption file format
XML (W3C/SMPTE/EBU) – standard xml captions for the web, developed by W3C (World Wide Web Consortium) to unify caption formats
These will be your main file formats for creating captions/subtitles. When using Adobe Premiere Pro, you will be able to export your videos with subtitles (closed captions) in these following formats: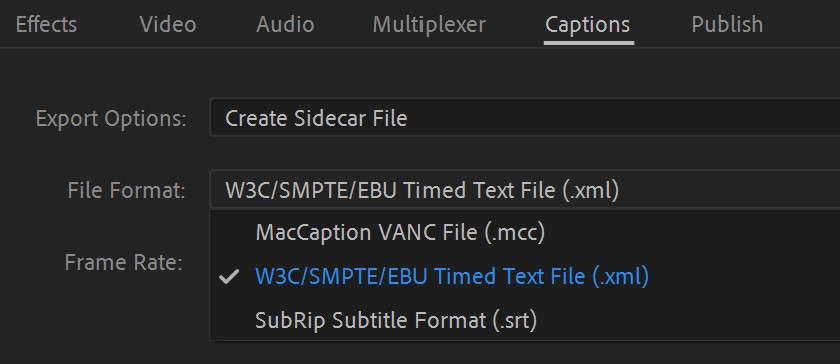 This screenshot, by the way, is from the Export dialogue box in Premiere Pro.